In the past, we have talked about the impact of COVID-19 on the real estate market in Tbilisi. Now we will discuss how Airbnb and Low-income households drive demand for residential properties in Tbilisi. In addition, we will examine the role of foreign investors in the market. After all, the economy is mainly dependent on foreign investments, and hence, these investors are the main drivers of prices.
COVID-19 affected Tbilisi real estate prices
The latest Real Estate Price Index, which tracks the change in prices of Tbilisi's apartments and houses, has shown that the country has experienced a rapid increase in real estate prices over the past year. When the rate of interest rates is on the decline in Georgia, this is a welcome sign. The demand for rental spaces has driven the increase in prices, but the returns on rental activities are still below average.
After all, this Pandemic has hit dozens of countries, including Georgia.
The Georgian-Chinese relationship remains dynamic. In May 2017, the two countries signed the country's first free trade agreement since the former Soviet Union. The FTA is Georgia's eleventh and largest. China has made a significant investment in Georgia, with Georgian exports outnumbering Chinese imports. Several Chinese companies have also invested heavily in Tbilisi real estate.
The current COVID-19 Pandemic presents enormous humanitarian, economic, and social challenges. While COVID-19 has sparked concern in the real estate market, it also offers an opportunity for Tbilisi to build relationships with other nations. Read more: Tbilisi real estate market predictions post the pandemic
Tbilisi real estate prices and the Russian invasion of Ukraine
Since the invasion started earlier this year, thousands of Russians have fled to Georgia escaping the imposed sanctions by European countries, the USA, and its allies on Russian banks and businesses; that has been a turning point in the real estate market in Tbilisi and Georgia generally.
In early 2022, Ukrainian visitors dominated the tourist market in Tbilisi. But that has changed. Historically, Russian visitors constituted a higher proportion of tourists in the city. Between 24 February and 20 March, 35,028 Russians visited Georgia.
The demand for rental apartments and real estate has increased by 30% and due to the restrictions on new construction of building imposed by Tbilisi city hall. Real estate developers took advantage and increased the prices of newly built luxurious residential properties.
Russians have applied for mortgage loans in Georgian banks and started to drive the sales up rapidly.
As an outstanding fact, The Georgian economy has significantly benefited from the war between Russia and Ukraine.
It's worthy to note that the sanctions have reached one of the biggest Russian banks that operate in Georgia. However, the Georgian national bank has vowed to assist the bank in overcoming this situation.
Read: Georgian National bank vows to assist sanctions-hit VTB Bank
The denominated strategy of foreign investors in the housing market of Tbilisi and what makes them content is the monthly rental yields of their residential properties.
To sum up, The careful political strategy that the Georgian government followed in dealing with the invasion of Ukraine has helped the property market of Georgia to thrive.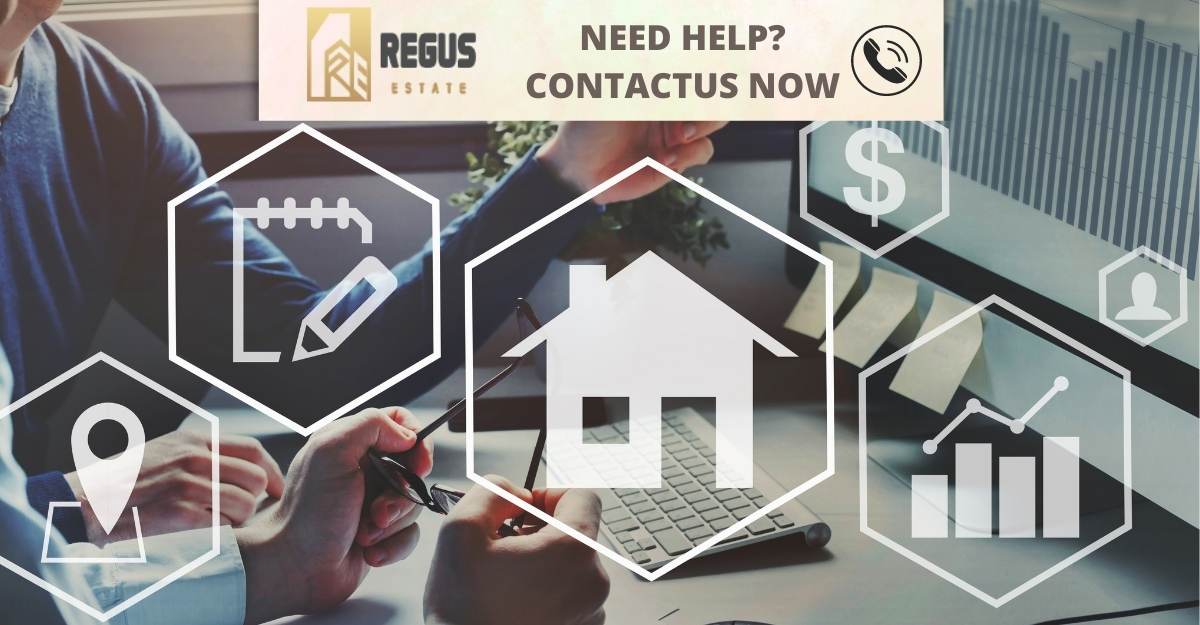 Airbnb pushes prices up only in central districts of Tbilisi
As Tbilisi's population grows, so does the price of renting apartments. Depending on the neighborhood, prices can be as low as USD 350 per month or as high as $2500 per month. The price of apartments on Airbnb and booking.com is higher than the local real estate marketplaces, but you must consider the cost of estate agent fees. If you need long-term accommodation, you may want to consider renting an entire apartment for $600 or less per month.
While Airbnb is pushing prices up only in the central districts of Tbilisi, this trend is not affecting the price of the city's suburbs. Rental yields in central districts remain high compared to other cities in the region, ranging from 8% to 10%.
While Georgia has clean and safe water in many of its cities, you shouldn't rely on the quality of the water in some suburbs and regions. You can try Georgian mineral water, known for its high-quality and affordable price. Another positive is that Tbilisi has a free WiFi network, but you should check with your host to see if your accommodations have the same.
As a side note, Tbilisi's price growth isn't caused by a housing bubble. There are no shortages of cheap apartments in Tbilisi as its population grows daily.
Low-income households drive demand on the residential market
Small developers dominate the residential real estate market in Tbilisi. However, many prominent market players are developing condominium-like residential units. These properties feature sports facilities, relaxation areas, and green spaces. These residential buildings are relatively new to the Tbilisi real estate market, and they are bringing a higher standard of living and luxury to the city.
Tbilisi's price per square meter for residential real estate is below the average in neighboring Russia, Azerbaijan, and Armenia. Compared to these countries, Georgian real estate prices are more affordable and in demand than other real estate types. Furthermore, the Georgian government is trying to create favorable conditions for foreign investors and reduce the burden of formalities.
The price difference in the urban area remains stable. Most apartments in this area are fully or partially filled. Vacant flats tend to be short because flat owners anticipate better conditions and increased rent prices. For this reason, Saburtalo is one of the most popular rental districts. Apartments are priced under 1200 USD per SQM in some newly built projects, making this area an ideal investment for many people.
The Tbilisi retail sector is also recovering. Vaccinations increase consumer spending, and a new ballroom and cinema have been built. In addition, the city's retail sector is expanding with the new investments. Georgia's retail landscape is expected to grow significantly. It is expected that more international visitors will flock to Old Tbilisi and Mtatsminda as the retail sector continues to recover.

Vake & Vera: Where the rich high class Georgians live
For those who are looking for a high-end apartment, there are new projects in the area of Vake & Vera. These buildings are typically around $1,250 per sq. m., and they are located in one of the city's most popular districts. The district of Vake is a popular choice for investors and locals alike. It has plenty of restaurants, cafes, and luxury hotels. In addition, many Georgian designers and noble families used to live there.
Buying a property in Vake & Vera is an excellent option for those seeking the city's modern vibes but still want to be near the city's historical center. Vake and Vera areas are located in the heart of the city, where many of the country's noble families originating from have settled. These areas also boast some of the city's most prestigious shopping and dining destinations, including upscale boutiques and luxury brand shops.
Those interested in living in Tbilisi's urban center can also invest in a Batumi apartment. The cost of living in Tbilisi is around eight to ten percent higher than in Batumi. However, rent in these neighborhoods is often much lower. Even so, prices can reach $50-$100 a day. Depending on the neighborhood, you can expect to pay as little as $500 per month for an apartment in the suburbs of Vake.
Tbilisi's Old Town Area
As a buyer of real estate in Tbilisi, it is imperative to make a careful analysis of the market before you make your decision. While all districts are in demand, Vake, Saburtalo, and Mtatsminda are particularly hot. Old Tbilisi apartments offer a unique mix of historical and cultural immersion. Newer constructions also have a high potential for resale, so you should consider buying a property there.
One of the most charming properties is Downtown complex Tbilisi. Downtown complex is located 200 meters away from Avlabari metro station and unites residential apartments, hotel, commercial and co-working spaces and most importantly, 5100 m2 community space. Downtown consists of 4 residential blocks, on the first floor restaurants, bars, cafés, and stores will be set up, catering to every taste. The services of 120-room hotel will be available to the owners and guests of the apartments as well.
Tbilisi's tourism is a major contributor to the country's economy. Prior to the Pandemic, it was crowned as the new Berlin with its relatively low cost of living and free business environment. In the past, nearly every fourth apartment sale in the city was to foreigners. Investors have taken advantage of this trend by flipping houses for Airbnb rentals. However, most houses and real estate in the city date back to the 1920s and 1990s, so the quality is often a concern.
The most popular area for rental properties is Saburtalo. Its central location, multiple metro stations, bus lanes, three universities, and malls are all located here. Unlike other districts, Saburtalo offers apartments at a much lower price than those in the city center. Even one square meter of apartment here is still less than a thousand USD. Compared to other neighborhoods, this is quite reasonable.
Foreign investors dominate the market
The Tbilisi real estate market continues to grow, with the price of apartments rising quickly. The average price of an apartment in Tbilisi rose 34.2% year-over-year in Q1 2019 and reached US$ 1.4 billion. The city's central districts remained the most expensive, with the average price of a newly built apartment rising by 32.3% to GEL 3,690 per square meter.
The Georgian economy has been shaky for a while, but it has emerged from the covid crisis and is slowly recovering. The market for residential real estate has increased by 6% in 2021 and is expected in 2022 to surpass the previous year. However, the COVID situation has dampened hopes of a quick recovery in the commercial sector.
While the UAE is the largest government investor in Georgia, Saudi Arabia still makes up the most significant percentage of individual investments. Saudis typically invest in various private properties in Georgia and often buy several properties. Some invest in both the city and suburbs, believing that the latter will return a higher ROI in the long run.
As for new developments, the Tbilisi government has recently introduced a law to limit K2 coefficient increases. The K2 coefficient is the ratio of the total area of the building plot to the total number of floors. Previously, developers were allowed to add additional floors for a fee, but that changed with implementing the Land Use Master Plan in March 2019. As a result, building areas will be reduced, and developers will have a limited number of projects to build.
Tbilisi housing market is one of the best investments
It is crucial to consider a few factors when you decide to invest in Tbilisi real estate. First of all, the city's location makes it a desirable investment. It is a four-hour flight away from Europe, the MENA, and Central Asia; This gives you access to markets with a combined value of 20 trillion USD. Of course, This is one of the main reasons international brands have chosen to invest in Georgia.
Secondly, its small size makes it easy for people to commute from the suburbs to the city center. In addition, investors can benefit from the low vacancy rate and high rental yields in Tbilisi because of the city's relatively low taxes. Furthermore, a minimum purchase amount entitles them to various residency options. The price of Tbilisi real estate is very competitive, and the m2 price of properties is very affordable.
Another benefit of investing in Tbilisi real estate is that it is a very safe and secured investment. You can also expect a high capital return on investment. In addition, the Georgian real estate market is overgrowing, so you can be sure that this is the right time to enter the market. You can enjoy capital gains as high as 8% in just a few short years.
While COVID-19 has disrupted nearly every business sector in Georgia, it has also resurrected. In January 2021, only 1900 property purchase transactions were recorded in Tbilisi; it is a small number, but one that shows that the market is on the upswing. However, the market still has some challenges to overcome.

Things you should know before purchasing your next home in Tbilisi
The first thing you need to know is that Tbilisi is relatively small. As a result, commute times from the suburbs to the city center are less than thirty minutes. In Tbilisi, investors turned their property into an Airbnb apartment, which accounted for about 17% of all rooms rented each month. This is a great way to take advantage of the growing Airbnb industry, while still earning good money.
The price growth in Tbilisi is driven by a growing urban population. The city has a significant number of foreigners, who mostly buy apartments for long-term residence or investment purposes. Tbilisi's residential real estate market saw record growth in 2018 and 2019. This was before mortgage regulations changed and the country's financial crisis. Since then, prices have been stable in USD, which suggests that a housing bubble is unlikely in Tbilisi.
Tbilisi has a long history of instability, with periods of civil war and collapse of the Soviet Union. During the short-lived Shevardnadze Era (1993-2003), crime was rampant and many segments of society became poor. The resulting economic collapse resulted in a general lack of quality of life in the city. In order to improve the quality of life, Tbilisi developers began building luxury residential complexes.
Tbilisi is a cultural hub. The city is home to more than 200 schools and over 100 higher education institutions. The city also offers several universities and colleges that are aimed at fostering a rich academic and cultural life. A number of international organizations have also opened offices in Tbilisi.