Regus townhouses in Batumi
Security System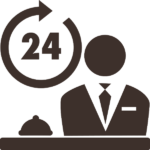 24/7 Security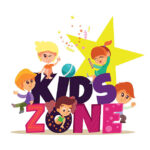 kids Area
Swimming pool
Why to buy in Regus Townhouse?
Great location, mountain and sea view, high quality building materials ( European standards), competitive price, and high quality services.
Where are the townhouses located?
In the quietest part in Batumi, On the way to Gonio Apraros Fortress. The value of this location is because of the favorable beach for foreigners and locals – Gonio Beach. 
In this part of the city, there are many apart-hotels and hotels and this is noticeable when looking at the available facilities and amenities in the area. Nearby there is a casino, a large shopping and entertainment center, a grocery minimarket, and a large selection of cafes and restaurants. In only 10 minutes by car, you are in the center of Batumi, where the choice of facilities is even wider with many entertainment venues.
In just 2 minutes of walking there is access to public transport with bus lines No. 2a, 10 and 10a. By bus, you can get to the city center, to the railway station and the airport, or visit the Botanical Garden.
In Your townhouses, all the rough work has already been done up to the installation of sockets. You can immediately move on to the pleasant chores of setting up a new home.
What type of real estate is available in Batumi Garden Inn?
unique townhouses in Batumi. The design of the townhouses can be made to individual specifications right down to smallest details. All design and construction work is carried out in accordance with the principles of environmental friendliness and harmonious development, prescribed in the operating rules, which protect the interests of all owners
Demand for residential houses in Batumi
The purchase of a residential flat in Batumi is often viewed as an investment in rental residential property, with buyers expecting to generate a steady, future cash income.
In 2019, the number of transactions of residential markets increased by 28.3% YoY, amounting to 11,694 units.
The number of transactions in newly built flats expanded by 35%, while the figure for older flats modestly increased by 0.6%.
An increasing demand for new apartments is being seen from both locals and foreigners from neighboring countries.
Unlike the market of residential apartments, home sales saw a 5.4% decrease and amounted to 227 units.
The largest portion of the transaction volume was comprised of newly built apartments (85%) in 2019, amounting to USD 427.4 million and reflecting a 33.6% increase in 2018. Contrary to this, the volume of transactions in old apartments decreased by 2.9% and amounted to USD 62.2 million.
The volume of transactions in residential houses also dropped by 12.9%.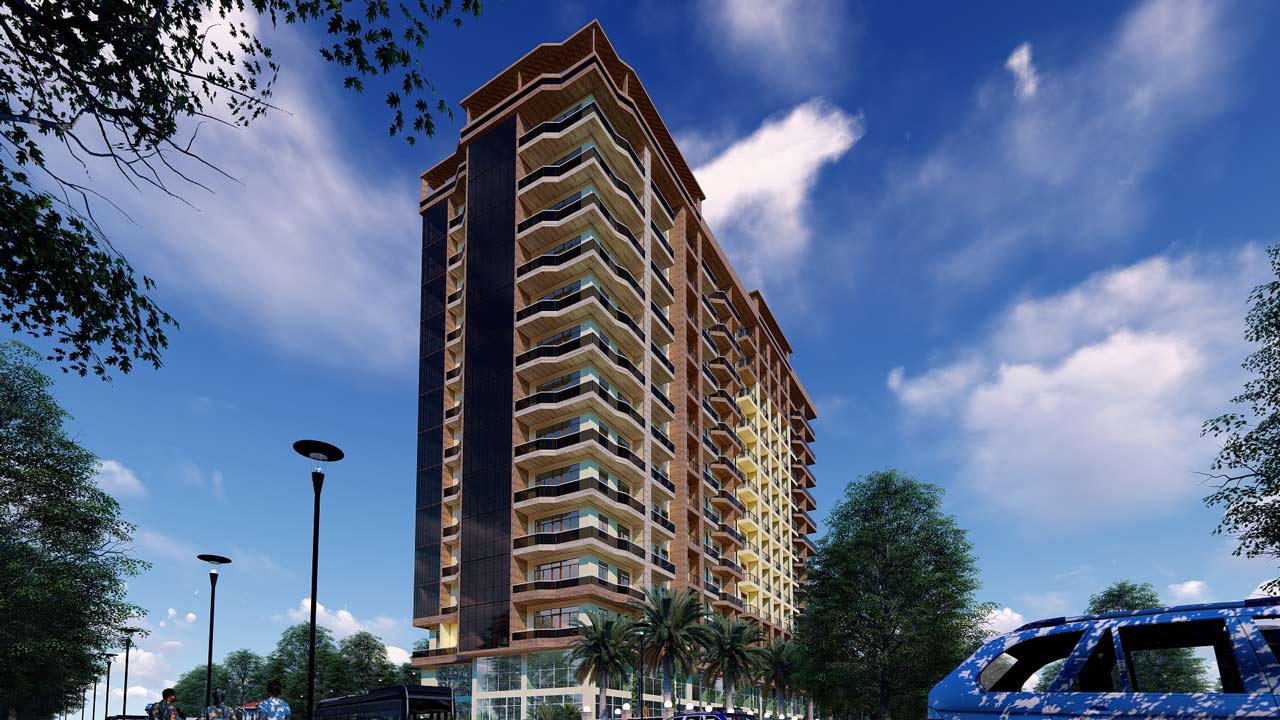 Thebes tower Gonio
is a modern building with 15 residential floors. The first two floors are reserved for offices and a retail area. The facade cladding uses natural travertine and the building is decorated with spacious open balconies. The enclosed landscaped courtyard will be the ideal place to relax. It will accommodate a spacious swimming pools outdoor and indoor. Furthermore, there will be landscaped greenery as well as a designated play area for children. An underground parking area of ​​2500 m2 is provided while there are also parking booths in the yard.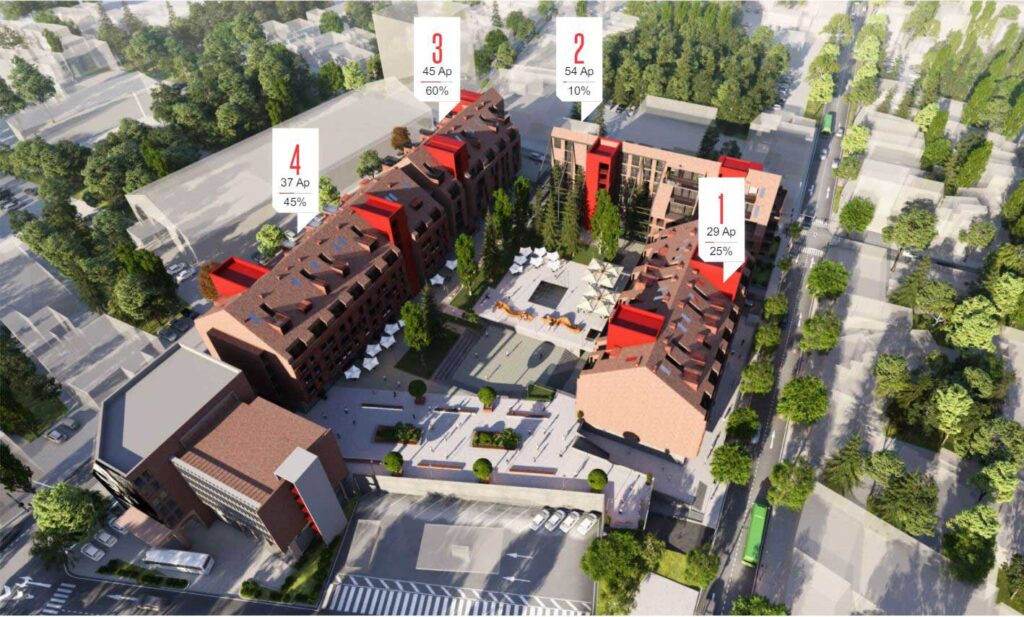 The layout of hotel type apartments in nonstandard, sizes starts at 40 square meters. The architecture incorporates mansard style roofs. You will be able to make use of a smart door lock and get keyless access to the apartment. At the Tbilisi Downtown Complex, safety standards are at a high level. The complex will be equipped with modern fire safety and video surveillance systems.
Inhabitants and hotel guests of Tbilisi Downtown Complex will be able to make use of the comfortable parking lot and fitness center.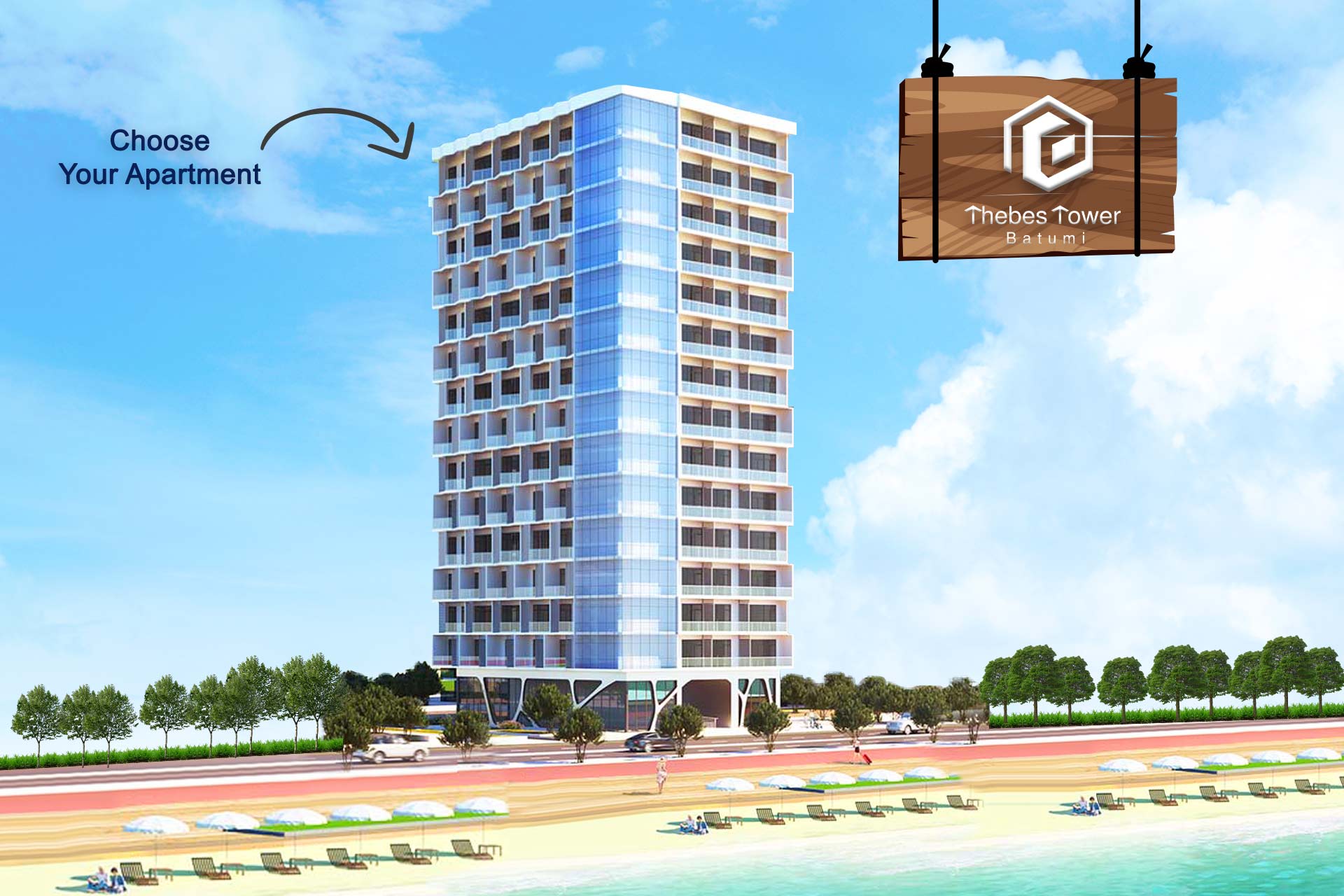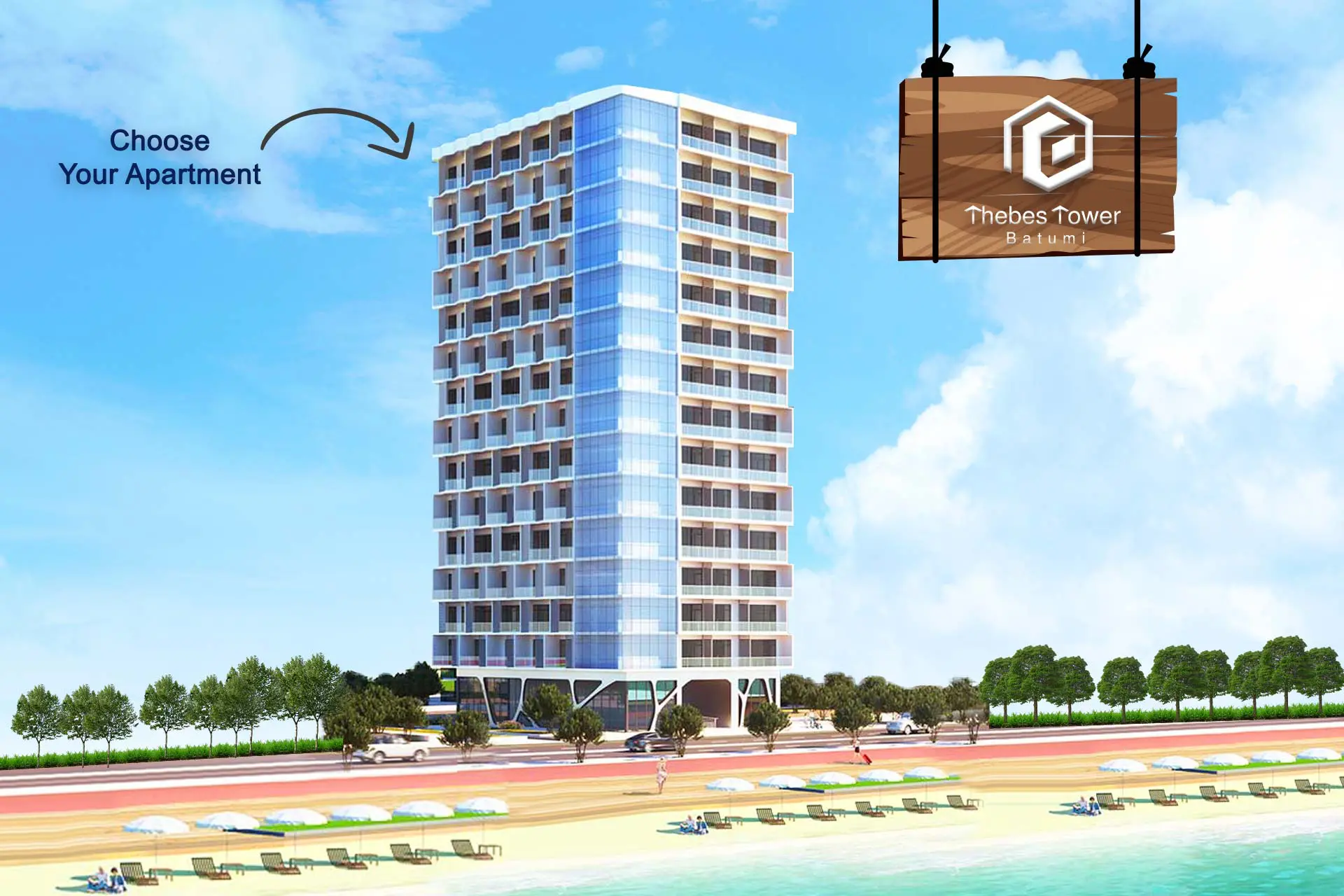 The tower is located on the first line of the Black Sea coast. That means you will have a direct sea view without any barriers.
Thebes Tower Batumi is built in compliance with EU international quality standards and new construction regulations in Georgia from 2019. In Thebes Tower Batumi you will have all of the facilities that will make your stay in Batumi unforgettable.
Property Management:
Management company, Geo Property Management guarantees an 8% yearly return. 
The tower will be completed in the 3rd quarter of 2022.