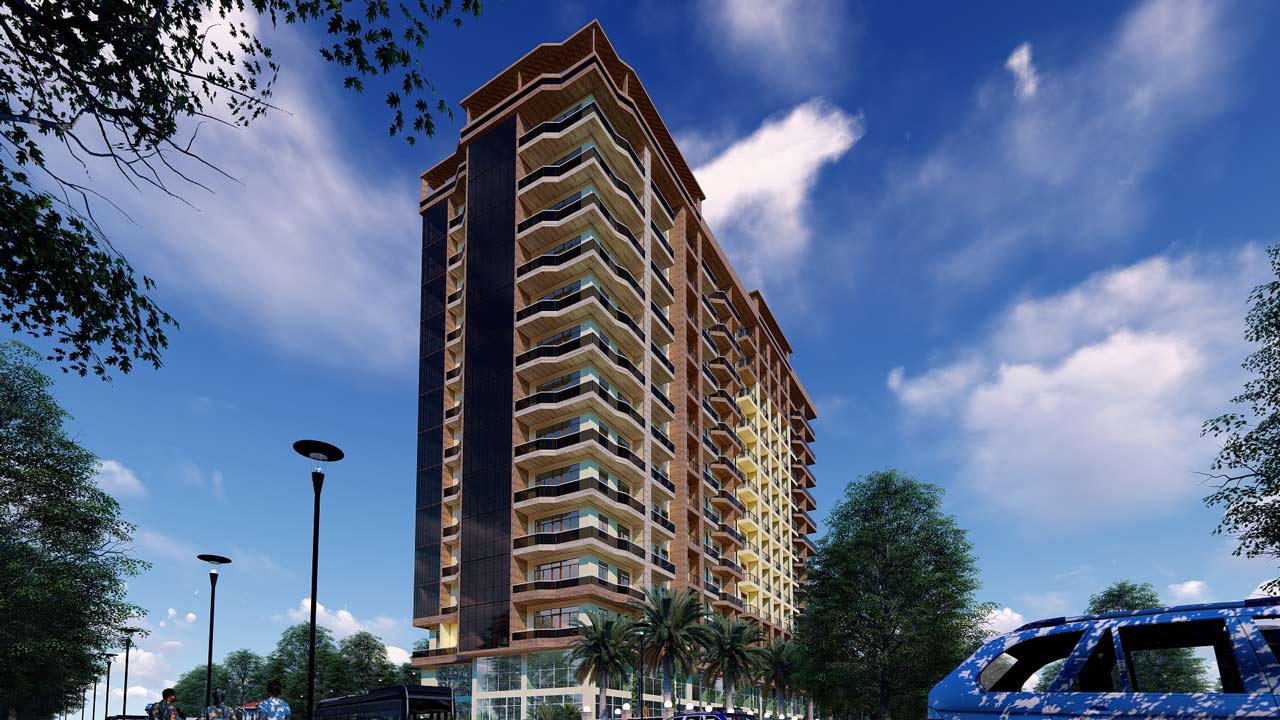 Thebes tower Gonio is a modern building with 15 residential floors. The first two floors are reserved for offices and a retail area. The facade cladding uses natural travertine and the building is decorated with spacious open balconies. The enclosed landscaped courtyard will be the ideal place to relax. It will accommodate a spacious swimming pools outdoor and indoor. Furthermore, there will be landscaped greenery as well as a designated play area for children. An underground parking area of ​​2500 m2 is provided while there are also parking booths in the yard.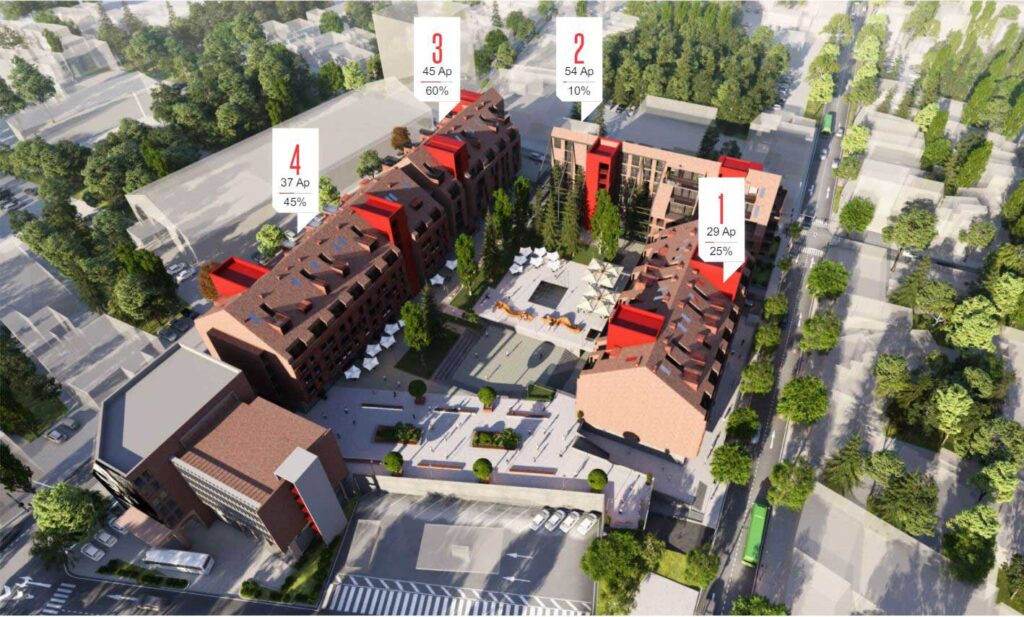 The layout of hotel type apartments in nonstandard, sizes starts at 40 square meters. The architecture incorporates mansard style roofs. You will be able to make use of a smart door lock and get keyless access to the apartment. At the Tbilisi Downtown Complex, safety standards are at a high level. The complex will be equipped with modern fire safety and video surveillance systems.
Inhabitants and hotel guests of Tbilisi Downtown Complex will be able to make use of the comfortable parking lot and fitness center.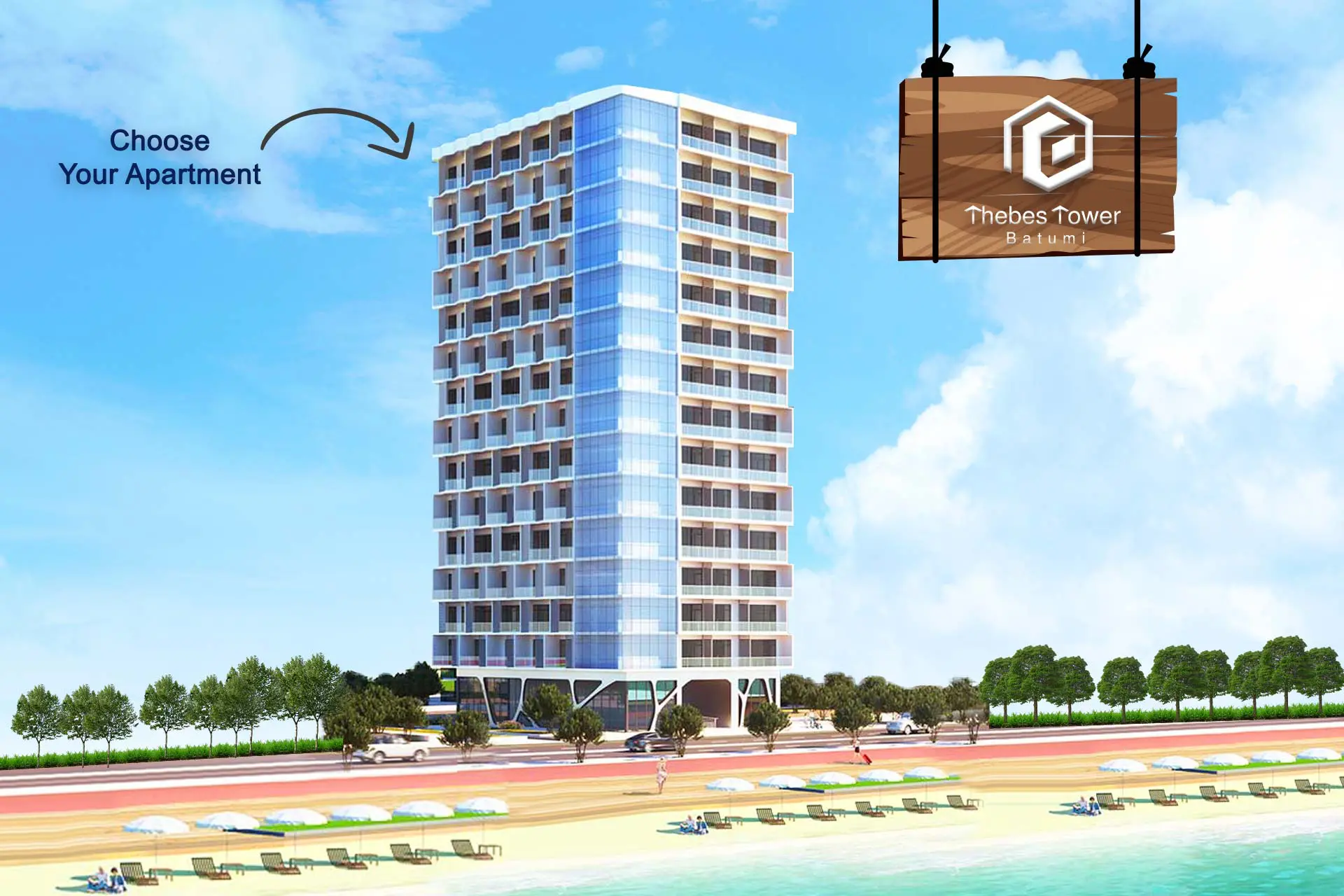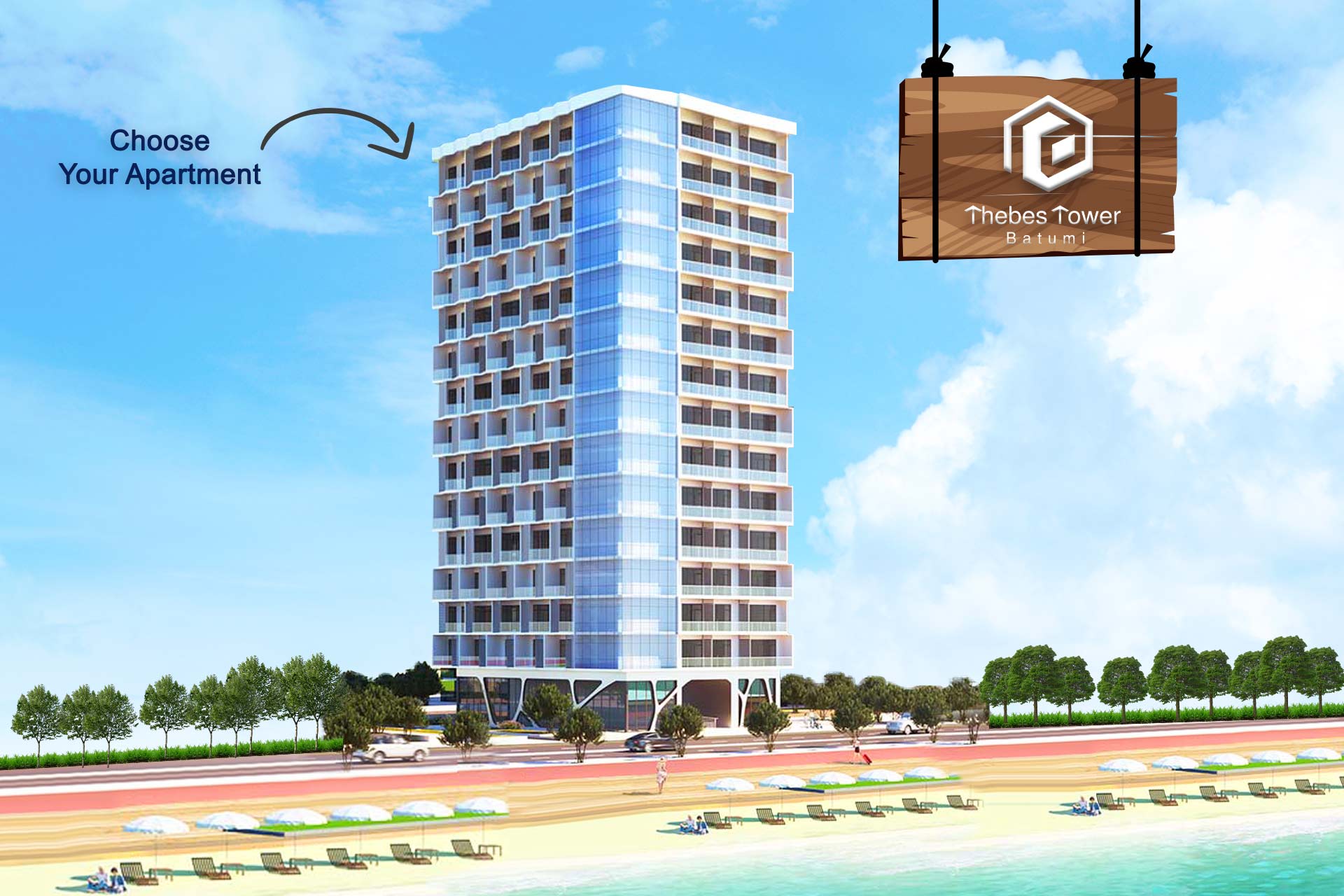 The tower is located on the first line of the Black Sea coast. That means you will have a direct sea view without any barriers.
Thebes Tower Batumi is built in compliance with EU international quality standards and new construction regulations in Georgia from 2019. In Thebes Tower Batumi you will have all of the facilities that will make your stay in Batumi unforgettable.
Property Management:
Management company, Geo Property Management guarantees an 8% yearly return. 
The tower will be completed in the 3rd quarter of 2022.
Black Sea Tower in Batumi is an 40-story building with complete indoor services. The high-quality facade with reliable thermal insulation and modern glazing provides comfort in the apartments around the year.
In addition to the spacious green courtyard, equipped with playgrounds and recreation areas, residents and guests of the complex have access to another common space, the open veranda. There is a swimming pool, a jacuzzi, a summer cinema and a cafe-bar. Video surveillance monitors the territory, and all services are available around-the-clock.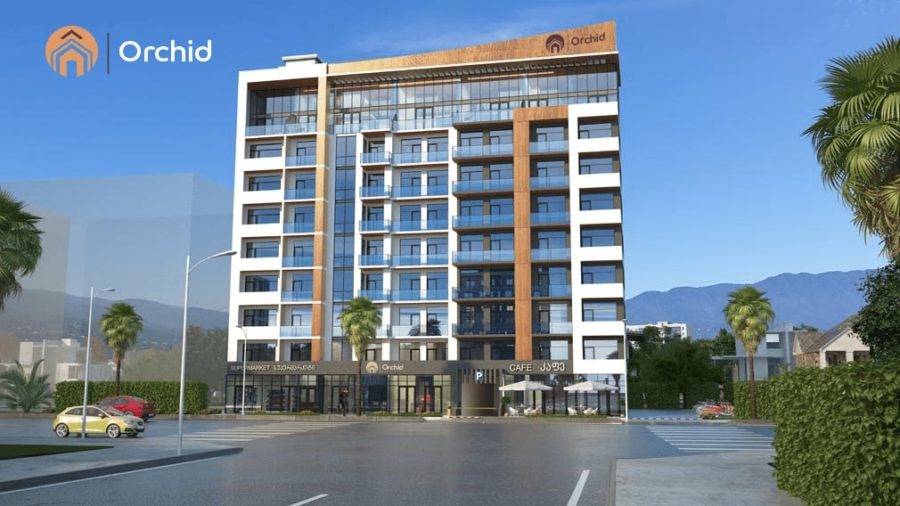 Orchid Batumi complex is located 150 meters away from Batumi beach and unites residential apartments, commercial spaces and most importantly, a fitness club.
Orchid Complex offers in the first floor a super market, a pharmacy, and a café. in the last floor there is a fitness club with a very beautiful view of the Black Sea. in addition to a billiard club. There is a BBQ Terrace as well. To make your living comfortable Orchid offers an underground parking. 
The building consist of 10 storeys.
In Your townhouses, all the rough work has already been done up to the installation of sockets. You can immediately move on to the pleasant chores of setting up a new home. 
unique townhouses in Batumi. The design of the townhouses can be made to individual specifications right down to smallest details. All design and construction work is carried out in accordance with the principles of environmental friendliness and harmonious development, prescribed in the operating rules, which protect the interests of all owners